Austraian made Water tanks. Our water cartage tanks meet all the health & safety requirements
Home Page
Contact Us
Water Tank Features
Cartage Tank Prices
Road Watering tanks
Customised Units
Dust Suppression
Tipper Truck Tanks
Drainable Sump tanks
TTi Trans Tanks
Steel Water Tanks
About Us
Privacy
Safety, functionality, reliability, toughness:
Australian made
PolyWaterCartageTanks.com.au is run by John Carmichael, based in Sydney & Taree NSW. John has been in business for 30 years. He is an accredited TTi & Rapid Spray dealer. We supply tanks Australia-wide. Rapid Spray manufacture their tanks in Singleton, Australia. Their sister tanks, TTi brand, are manufactured in central Victoria. Their expertise in poly tanks and pumps has lead them to produce the Rapid Water Cartage range. These are tough tanks, made with the rugged Australian conditions in mind, purpose built to carry water and other liquids.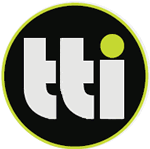 TTi & RapidSpray tanks are roto-moulded, which means they have no welds or joins. John has decided to market these on their own website: PolyWaterCartageTanks.com.au We are your authorised online supplier. The extensive range of poly tanks includes, fire fighting trailers, ready-to-go fire fighting tanks and diesel cartage tanks complete with pumps. nozzles and frames. Browse the range of poly cartage tanks here.
In the last 16 years John has specialised in internet sales, selling a variety of products online including tide clocks, insect traps, mouse repellers, and fire extinguishers. We offer great products, fast turn around, and secure payment systems.
There is a 15 year warranty on the RapidSpray tanks, 10 years on the Aqua-V water tanks. TTi poly tanks have a 20 year pro-rata manufacturer's warranty!
FREE freight to most area for smaller tanks
We can also supply dust suppression tanks, fire fighting tanks, DEF and diesel transfer units, liquid fertiliser tanks, & portable high pressure cleaning trailers